Over the next 10 years, the East London borough of Barking and Dagenham will be transformed. It is undergoing an incredible makeover, considered to be one of London's largest regeneration projects in recent years, which will place Barking as one of the most vibrant and visited parts of east London. There are plans for 50,000 new homes, over 25,000 new jobs and an emphasis on liveability, mobility and sustainability.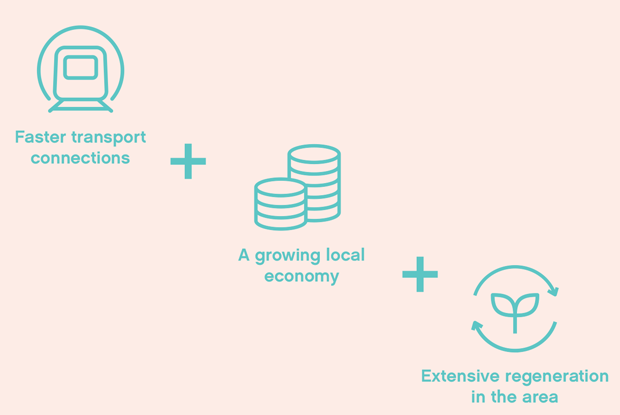 The new heart of Barking
Abbey Quay is set to be a vibrant urban village uniquely positioned next to the River Roding. Providing 1,089 luxurious apartments each with its own balcony, 41,000 sq ft of commercial space, expansive public spaces, residents' hub, tranquil podium gardens, and renewed access to the river. Abbey Quay forms part of the Barking Town Centre Regeneration Strategy 2020 – 2030.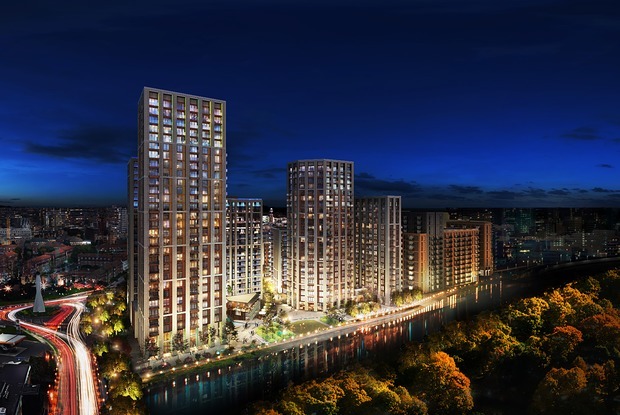 Connectivity & Accessibility
The new Barking Riverside extension has added 4.5km to the London Overground Gospel Oak to Barking line, running from Barking to the new station at Barking Riverside in 7 minutes. The new Barking Riverside pier, will provide a unique way to access central London, and will connect Barking to the city via water transport.
Outside space
The borough is currently made up of 25% public parkland, this includes The Chase, a 120-acre urban nature reserve. There will also be new, green public areas, landscaping and riverside walkways created by some of the new mixed-use developments coming forward including here at Abbey Quay.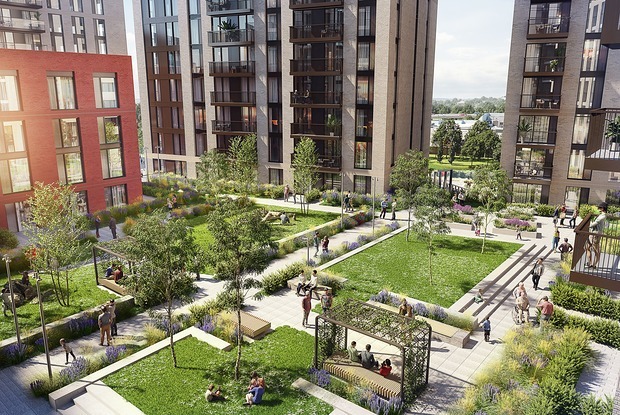 Thousands more jobs
The Dagenham Film Studios, a 22-acre site will be transformed into a Hollywood-style film studio complex – creating 1,200 new jobs. The Dagenham Dock Markets will support around 11,800 jobs. 25,000 new jobs will be created, along with the regeneration of 1,700 acres for commercial use at The Thames Freeport.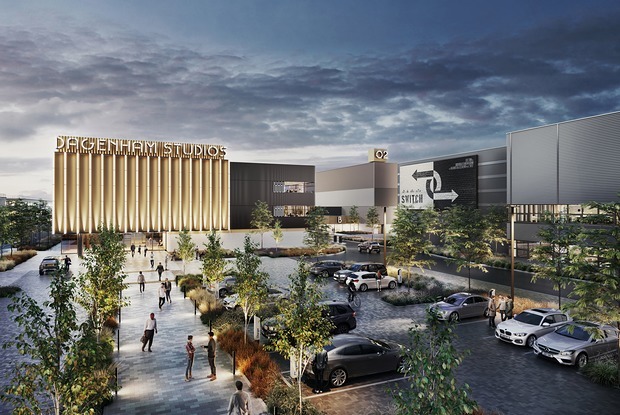 The new food hub
The Borough's food sector will be transformed with the relocation of The City of London's three biggest wholesale food markets – Billingsgate fish market, Smithfield meat market and New Spitalfields fruit and vegetable market. Set to co-locate to Dagenham Dock, this move will create the largest wholesale market in Britain and will bring a wide variety of new jobs to the area and excellent training opportunities.