The path of history
The homes at Langley Square are part of Dartford's significant industrial history. Occupying the Mill Pond site, the land has seen a variety of uses over the years.
Built in 1852, the site was originally the home of the Phoenix Paper Mill. The factory was responsible for creating iron, corn, oilseed and paper with the power for the site generated by the large pond at its centre.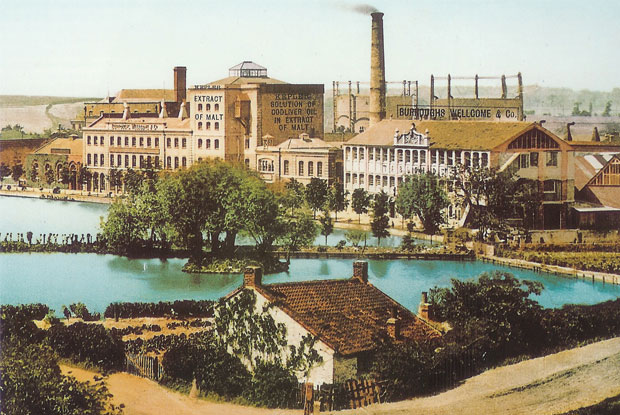 Over 30 years later the Mill was purchased by Henry Wellcome and Silas Burroughs, two London-based American pharmacists looking for a site to produce medicinal products. The factory benefited from a unique location as materials could be transported easily up the creek leading to its very own wharf.
The company went from strength to strength in the 19th Century and pioneered the use of tablet delivery of medication. This new compressed form of drugs had not been seen in England before and the word 'tabloid', an amalgamation of tablet and alkaloid, was registered as a trademark. This phrase later developed to be used for anything compressed and is where the term tabloid newspapers comes from.
As well as medicine the company also produced medicine chests which were given to explorers and royalty in the early 20th Century. The company later merged with Glaxo in 1995 and after several further mergers, the company is now known as GlaxoSmithKline.
A historic heart with a dynamic future
From the very beginning, Burroughs Wellcome & Co were extremely invested in the wellbeing of their employees, encouraging staff to adopt leisure activities outside of work. The Wellcome Club and Institute was founded in 1898 within Acacia Hall, and boasted a library, gymnasium, events hall, tennis courts and a lake for staff to use. Now a popular wedding and conference venue, the Grade II listed building is a jewel in the historic town of Dartford.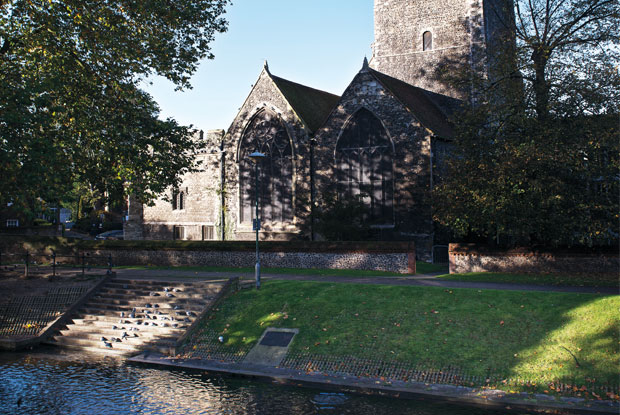 Dartford has a rich heritage and royal connections, it was the location Henry VIII chose to build a manor house in the 14th Century for his own personal use. The building has significant political importance to Tudor England due to the Privy Council meeting here and was even the home to Anne of Cleves before her death in 1557.
There are no less than eleven churches in Dartford with the most well-known and interesting being Holy Trinity. The church dates back to the 9th Century and has links with Thomas Becket.
The Dartford Borough Museum has plenty of free resources available to the public and has many artefacts relating to the history of Dartford as well as containing works of fiction and entertainment.